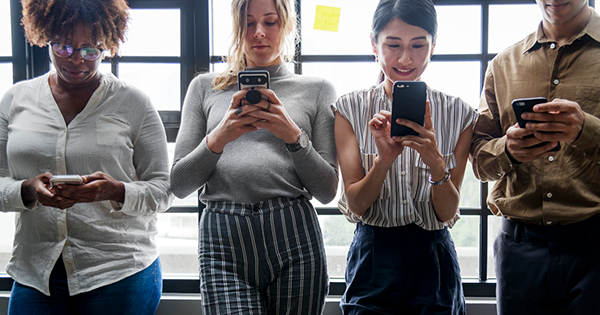 MW2's Direct Selling Framework for Magento Commerce
Over time, a successful online business will grow. As the business grows its ecommerce platform needs to evolve along with it. What previously worked for a smaller business with lower sales numbers may not function as it should with the increase of traffic and real-time visitors on the site at once. Due to this, it is critical to upgrade the company's digital storefront to ensure it is able to handle the everyday requirements of a growing medium to large businesses. With MW2's multi-level marketing (MLM) framework for Magento Commerce, there are a number of benefits, each of which will help future proof the business while allowing it ample room to grow and prosper.
Top 4 Features a Growing Business Needs to Take Advantage Of
There are a number of benefits any MLM business, no matter the industry, age of the company or where it's located, needs to take advantage of to grow its profile and expand its client base. Four of the top features associated with MW2's MLM framework for Magento Commerce are:
Online or In-Person Parties
Guest Invitation System
Host Promotions
API Framework to Connect to Other Systems
Online or In-Person Parties
Multi-level marketing (MLM) is all about generating new traffic and bringing in new individuals who are not only interested in buying into the business but who want to sell the products as well. There are a number of ways to attract possible clients and partner into the world of MLM, including both in-person and online. Due to this, it is important for a website to be able to adapt to a company's own MLM event needs.
In some instances, an independent owner in MLM might put on seminars and local events, bringing in people from the community to talk, showcase products, or go into detail about how MLM works for them. On the other hand, some MLM businesses rely completely on Internet-based sales, as this does allow for a wider range of potential customers. In order to assist both kinds of MLM platforms, it's important to take advantage of MW2's framework for Magento Commerce as it allows for both online and in-person parties.
Guest Invitation System
Sending out digital invites to potential party guests is a great way to generate interest and to quickly notify individuals of an upcoming party, seminar, presentation or other events. Social media services allow users to create special party events, but not everyone who participates in a multi-level marketing business has Facebook or other social media accounts. So instead of creating party events for people who may not have access to these social platforms, MW2's MLM framework makes it possible to generate Facebook-like events where hosts and consultants can send out invitations to party guests.
It is quick and simple to create these event invitations. An MLM business may also choose to create a template for hosts to generate party invitations whenever necessary. This keeps all the invitations looking universally the same while providing all hosts with the ability to send out digital invitations, keep track of who has viewed the invitations and who has responded (and who has not responded). When it comes to improving the host to party guest relationship, MW2's framework for Magento Commerce does exactly that.
Host Promotions
This runs along a similar parallel to the trial offers available to prospective customers. At times, individual consultants may want to offer party hosts exclusive products or discounted services. Sometimes these products or discounts are are only available online through the MLM's website. Whatever the products or discounts are, a consultant needs to have the ability to add these discounts and items directly to the MLM's digital storefront. With MW2's MLM framework, all of this is possible.
Some MLM and Direct Selling companies conduct all promotions from the top tier and allow the promotional material to move down through each level. Other times, a company allows individual MLM members to offer discounted products that are exclusive to a party or other gathering they took part of (which can help increase invite turn out when exclusive materials are offered). As each MLM is unique in its own right it is important for the website to be able to handle this kind of altering framework. MW2's MLM framework for Magento Commerce is designed specifically for these needs. This way, no matter what the business is in need of or how it wants to implement guest and host promotions, it has the power to do so.
API Framework to Connect to Other Systems
Many MLM businesses do not run independently of other services or systems. There are usually legacy finance systems, consultant portals, and back-end administration systems. These may have a direct connection between each other or the business might want to keep the systems sseparate In the times where a business is interested in connecting various business systems into the same API framework, all of this is possible with MW2's framework for Magento Commerce.
While not used by all MLM businesses, for those who do run multiple systems, taking advantage of the API framework to connect to other systems is incredibly valuable. Even if a current business is not utilizing the framework option, it is available, should they decide to expand outward at any point in the future.
In Conclusion
An online business is only as good as its platform. If the platform is unable to support an increase in traffic and the specific needs of the business will cause the company longterm problems and stunt its potential growth. With the help of the Magento Commerce platform, it's possible to implement the website solution and take advantage of the MW2's MLM framework. These are just four of the main benefits as to what all it is able to do for a growing multi-level marketing business.